#WorldOrcaDay
World Orca Day was launched by Dr Ingrid N. Visser on the 8th of November 2013, at the World Whale Conference, in Boston USA.
The inaugural observation day was 14 July 2014.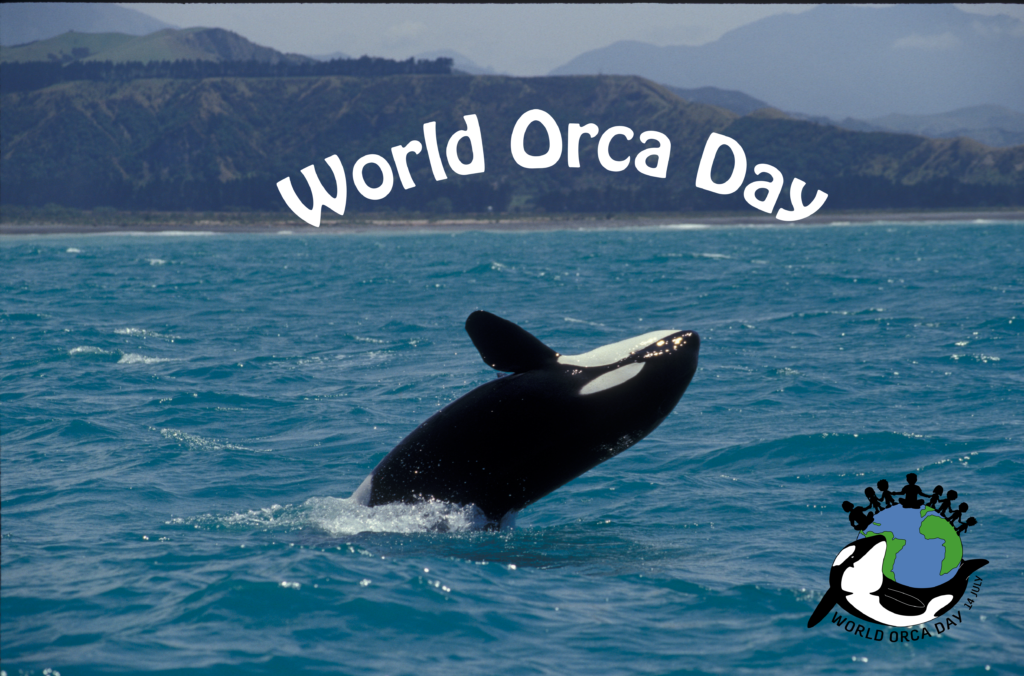 Dr Visser is a cetologist who researches orca in New Zealand waters through the Orca Research Trust, which she founded in 1998.
World Orca Day was launched in collaboration with the Orca Research Trust. Other orca-centric, cetacean and ocean focused organisations joined in the event. The support for World Orca Day continues to grow and by 2020 there were more than 40 NGOs and other bodies endorsing and promoting the event.
Dr Visser explains why World Orca Day is held during the month of July:
"The concept was inspired by multiple orca related events, each occurring in July, but in different years. The first began in 2002, with the rescue of a young female orca, named Springer who was found alone off the west coast of the USA. She had become emaciated and therefore a rescue plan was put in place, where she was captured and then rehabilitated in a seapen in her home waters of Canada.
This ground-breaking rescue was coordinated in conjunction with Government Authorities from both the USA and Canada. Jeff Foster who had worked on the rehabilitation of the orca known as Keiko (the star of the movie Free Willy), also assisted, along with many others (and a big thanks to everyone for their efforts!).  The rehabilitation program of Springer was already deemed successful once she was reunited with her family in July of 2002.  Additionally, in July 2013, Springer had a calf (since named Spirit), which reinforced just how impactful genuine rehabilitation and release can be.
Between these July events, another rescue of a young female orca was conducted, this one in July 2008, on the coast of New Zealand. The orca was subsequently named Rakey-Cousteau, after Jean-Michel Cousteau who worked alongside me at the rescue.
Also, July has traditionally been the month of 'Superpod', which is an informal gathering of international orca scientists, advocates, filmmakers, former orca trainers, naturalists and people who want to see the species in their natural environment. With this accumulation of events, and as the idea began to form in my head, July became the obvious choice for World Orca Day."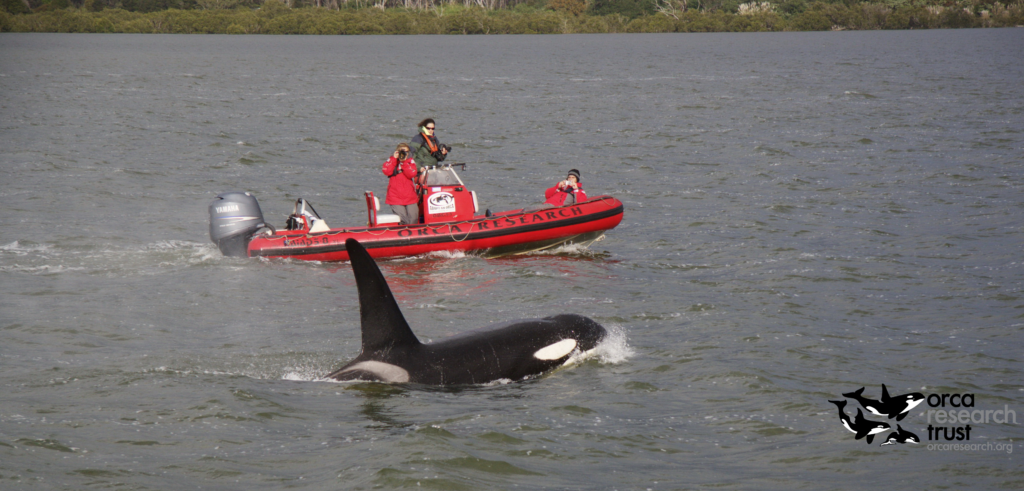 Read more about why orca are so important to the ocean.